Download Forex Trend Detector
Forex Trend Detector
is unique forex robot which has different trading strategy than many other robots in the forex market. This EA does not trade very often, however when it catches the big market movements it can make high income within short period of time. If you want to use this expert advisor you must purchase it.
Click here to buy it now.
Forex Trend Detector is not free expert advisor and in ordeer to test it for 60 days you have to pay. Our company gives you 2 months to test, we do not offer trial version. We offer money back guarantee which is 60 days and this means you can download the robot after the purchase and use it. In order to download Forex Trend Detector you have to login to the member area. After login you can navigate to download page and there you will find the all the files for the installation. You can also download installer, which you can use for automated installation. It is personal decision.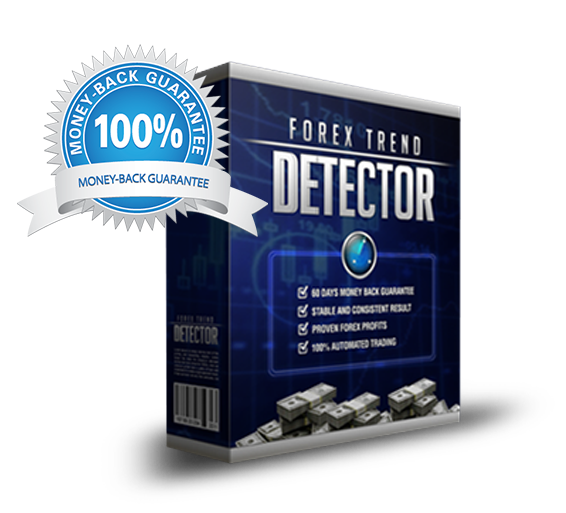 To download this unique expert advisor you must have access the member area of Forex Trend Detector. The EA is really easy to install as well as to use. The installation can be completed within 5 minutes. You can find details about how to download and install the robot in the User Guide, it is available in the member area. In the User Guide you will find all the necessary information for the whole process during the installation of the robot. Additionally, you will read and learn many important points about the robot. All the parameters are explained in details in the User Guide. In case, something is not clear to you, you can always contact the support team by visiting contact us page of Forex Trend Detector page.
In case, you want to learn more about the robot's performance you can always check it at our home page by visiting the official website of Forex Trend Detector. In the home page of our official website you will find many useful information related to the expert advisor's built-in systems such as highly efficient money management, high slippage and high spread protection system, dynamic trading logic and etc..
Traders can download and use Forex Trend Detector in Metatrader 4 and MetaTrader 5 trading platforms as well as on MAC OS and Windows OS. It is compatible with all the brokers and account types, including ECN brokers. It also supports NFA(FIFO) regulated forex brokers. Last but not least, you can use it with brokers with 4 or 5 digits.
If you want to check the robot's performance you can have a look at the backtests of the robot as well or you can do backtest by yourself. In order to do backtests you have to be a member of Forex Trend Detector, so you can purchase the robot and start using it. Click here to buy it now.
Forex Trend Detector Backtest
Our team uses the volatility breakout strategy religiously.
It's not a sure-thing but it sure comes pretty close.
We've used our experience and expertise to design a powerful algorithm that detects the signs of a volatility breakout.
The algorithm validates the signs using powerful statistical techniques based on the analysis of years of raw market data.
We took this algorithm and turned it into a simple, state-of-the-art forex robot. An expert advisor so easy to use that you can use it to make profitable trades in minutes.
Don't Miss Out…
Supercharge Your Next Trading Session with Forex Trend Detector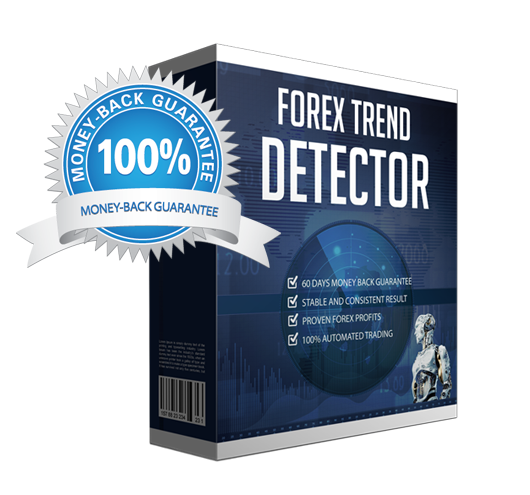 Forex Trend Detector

1 Real Account

2 Demo Accounts

EUR/USD + GBP/USD Currency Pairs

60-Day Money -Back Gurarantee
Regular Price
$497
Today Price
$147
Order Now

Click Here to immediately Download Forex Trend Detector for a one-time payment of just $147
Forex Trend Detector is protected by 60-day Unconditional Money-Back Guarantee
By purchasing the product, you agree with the Terms and Conditions of use.